Farmhouse Podere il Pino surroundings: Crete Senesi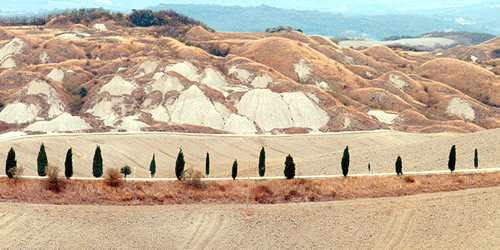 The landscape is characterized by its marvellous hills, poor in vegetation, where you shall discover the arid grounds of the area and its white heights , in which the colour is the effect of the presence of salt in the grounds. It reminds to a lunar landscape, in fact its natural features make any kind of agricolture very hard to settle, except for sunflowers and grain.
Crete Senesi include many villages such as: Asciano,Buonconvento,Rapolano Terme, San Giovanni D'Asso.
Surroundings