Farmhouse Podere il Pino surroundings: Certaldo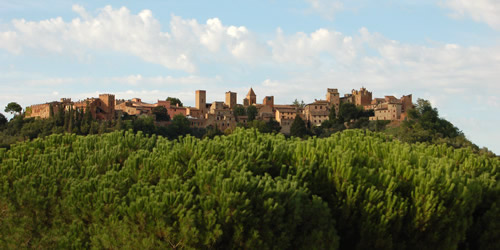 Certaldo is a village situated in the centre of Valdelsa, in province of Florence. It is the native town of the writer Giovanni Boccaccio and it has many interesting storical and artistic buildings.
Certaldo's origins date back to the etruscan-roman age as the discovery of some finds prove. Many finds were discovered at Poggio del Boccaccio (ancient etruscan necropolis) and Poggio delle Fate, two hills adjiacent to the one on which tha castle is situated.
Certaldo's medieval part, also called Certaldo Alta, reachable by car or by funicular railway, is where, in July, the "Mercantia" takes place: it is the most important international road theatre festival in the world.The modern part of Certaldo,is in the plain. It had its most great time of development at the end of the eigtheenth century.
Surroundings